We love hearing from our customers. Your stories and suggestions are what drives us to create innovative products and strive to solve your everyday problems with our creative solutions.
Take a look below to see what our customers are telling us about Nite Ize products, and submit your own story & image for us to post for other customers to read.
Perhaps someone will be as inspired by your story as we are!
Click here to Submit Your Story
---
A couple of weekends ago we were rafting a river in Central Alberta when we shouldn't have been and flipped a pontoon boat that shouldn't ever flip. The boat rode down stream upside down for about a half mile. I have a dry box that weighs over 40lbs and I strapped it in place with 2 of your small size KnotBone Adjustable Bungees. I never expected much out of these bungees other than keeping the box from sliding around. I would have said that they were undersized for anything other than that. The boat sat where you see it in the strong current for most of a day before we roped it out. We were shocked when we rolled the boat over and the box was still on deck. Well, the bungees were in rough shape there was still good life in them. These little cords saved me about $2000 worth on fly fishing gear on a really bad day. THANKS.
- Darren M
---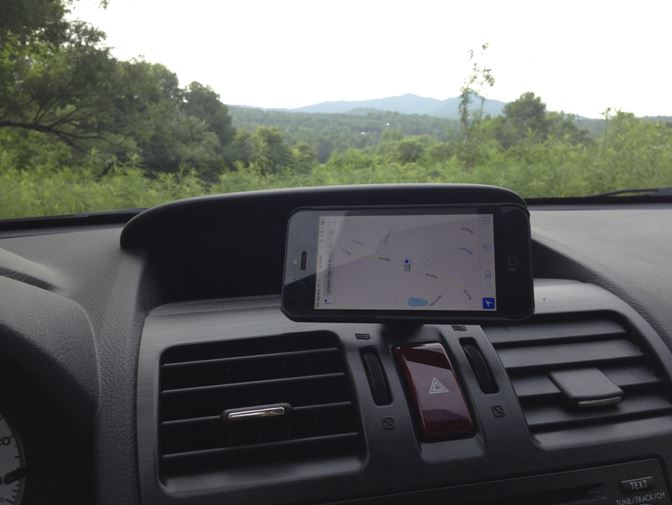 While manufacturers list most accessories as being universally compatible, we all know with the way cars are set up, that just isn't the case. Some cars' cigarette/DC power ports are no longer openly accessible, but rather, tucked away in the center console. The suction cup on the Just Mobile is great, but not for use on all windshields or dashboards. Side note: A friend of mine forgot his phone in it one summer day and it overheated, disabling the phone until it cooled back down (if you've had this happen, there's a specific "temperature" screen that appears).
As a product manager, I have to know all this, and in turn, find a solution for everyone. I tried theNite Ize Steelie Car Kit and I was skeptical at first - a magnet and my iPhone? Hmm Well, go figure; it is one of the best iPhone accessories I've ever used, and not just for the car, but everyday use. The car kit comes with two pieces: a metal ball that mounts to your car and a magnet that mounts to your iPhone (or a to the case on your iPhone).
Mounting the ball is simple; just use the included alcohol wipe to clean the spot where you want it, dry the surface, and mount the metal ball. This metal ball is what the iPhone will attach to, ensuring you can use the iPhone at any angle or tilt, in landscape or portrait view. I mounted mine pretty high since I mainly use it for GPS. If you mainly use your phone for music or hands-free calling via Bluetooth, I suggest mounting it more out of the way. Next, attach the magnet to the center of your iPhone. I will admit that I didn't center mine and I regret it; luckily, you can buy replacement pieces if needed. Once you have attached both pieces via their 3M sticky, you're ready to go.
The phone easily attaches to the metal ball and allows for great viewing at several angles. It's very secure (well tested on our VT dirt roads), and looks stylish when not in use. I've taken a few car trips using the GPS and it's great; in line view so you don't take your eyes off the road, and easily removed when you get out of the car. Now here's the best part: there is a magnet on your phone, so it can now stick to any metal surface.
So why do I need a magnet on my iPhone? Think about it in the kitchen, we need a timer or recipe up, so slap it on the fridge! In the garage, you may want to look at directions, so slap it on the tool chest out, of harm's way. Working on the car? You guessed it, slap it on the car and watch the YouTube video on how to change your oil. It's fantastic!
- Will F
---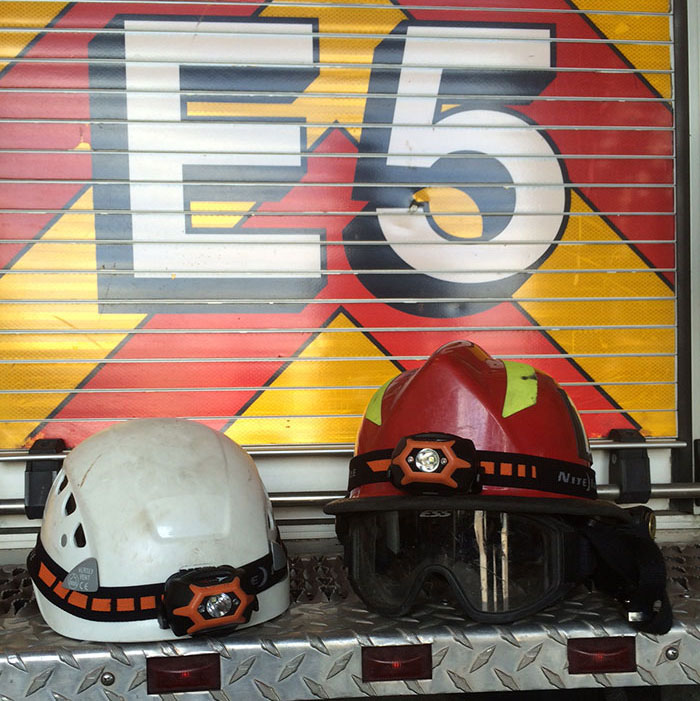 Finally someone has made a better headlamp for my work helmets. I also like the price and just trashed all my previous headlamps back to the 6 volt battery pack that hung around my neck in the 80"s. Now I have a new headlamp in both cars, kitchen, bedroom and a few in the gear room for adventures in the dark. All for less than a days wages. I have also modified an Inova headlamp with two 12" GearTies that allows me to use the light in many useful ways. It makes a perfect light to shine on the camp kitchen at night by wrapping it around a branch or standing it up on the picnic table. I also used it this year backcountry skiing in the Wasatch. I secured the light to my tent and turned on the red strobe before we went out for an evening tour. Since it would last for more than 3 Weeks in this mode I felt comfortable it would still be on when we returned. Because the light is red it doesn't kill your night vision when you are tracking it back in. Nice to see local businesses like Nite Ize beating the gorillas by making it better.
- Captain Todd H
Heavy Rescue Team
SLCFD
---
I know that you are already aware that I'm a huge fan of the Steelie Ball product, but I have a great story for you that will attest to the strength of the magnet for this mount.
Last week I pulled up to my house and notice my neighbor lugging drywall by himself and I decided to go give him a hand. I set my phone on the bed of a truck that was in his drive way and I started to help him move the drywall. After about two trips we came back and the truck was gone. His sister had taken off with my phone attached to the bed. She is a 19 year old girl that drive like a maniac, so I thought my phone was done for. Especially because the street I live on has speed bumps all the way down it, but when we finally got ahold of her she was 5 miles away at a restaurant for dinner and my phone was still attached to the bed of her truck. Needless to say I was extremely relieved that it wasn't in pieces on the side of the road.
I thought that you would like this story. Once again I love this product man. It saved me from having to buy a new phone.
- Zachary M
---
In Ragnar Trail Zion, my STS Inova headlamp lit up every nuance in the rocky, uneven, sloped terrain allowing me to quickly run up and downhill without having to slow down! I was passing other runners who were forced to curtail their speed in order to find sure footing as they didn't have 142 lumens of LED light strapped to their head! Confidence in your foot placement, provided by ample lighting, is key to successful night-time runs and my first-ever run with an STS Inova headlamp was so markedly better than night runs with other headlamps, that I can assuredly say that I will now always be spotted running at nightwith my STS Inova headlamp!
- Angela R
---
Yesterday, I was cutting my lawn on my lawn tractor while talking to my son on my cell. (I was using a high noise environment headset.) As I bumped onto the lawn from the driveway, the phone bounced out of the cup-holder, the headset plug pulled out and the phone hit the lawn just before the rear wheel ran directly over it.
I am sure that if not for the Lexan polycarbonate case the phone would have been broken in half. It didn't suffer a scratch!
Thanks, Nite Ize, great product as are all the other Nite Ize items I own!
- Ross A
---
I just want to relate a fantastic experience I had with your product. I have gotten into a little routine of letting him out the door to do his duty and he has always stayed in the front yard before getting his leash clipped on. Yesterday he went out into the street and there was a car coming down the street at a very high speed. Luckily he had a collar light on so the car saw him and was able to skid to a stop. Thanks to you and your wonderful product I still have my little doggy with me. I will be sure to keep his light and leash on at all times. Thank you so much.
- Carol O
---
I work as a Medic, Home Health Care, Rescue, First Responder,and also Patient Transportation.
I would Like to thank Amanda Gervers. I had a Problem with the First Case I ordered, and She corrected it and sent me the Case that works with my Phone.
Nite Ize Products are the best I have ever used. and I have done so for many years.
When on the Job I cant have my Cell Phone not secure, so thanks to Amanda for Her fine Customer service im a Nite Ize Customer for Life .
- Mark A
---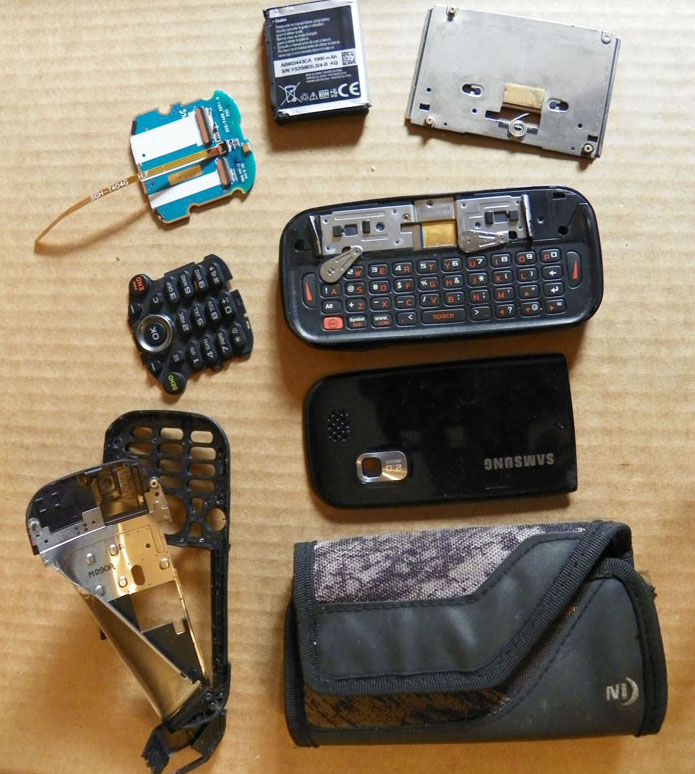 Have used a nite ize clip case for several months now and I love it. stays secure on my belt in all kinds of conditions, work, hunting, bicyle trips and lots of hiking. As a hunter and avid outdoor person I would like to see case available in hi visibility colors like orange or safety green and even possilbly with scotch light highlights. drop a camo and black case in the woods and it could ruin your day. recently dropped my cell phone in it's clip case near my mailbox on a very heavily traveled secondary highway. After 20 hours on the road during an unusually heavy traffic day, case still looks good with very minor damage. phone is toast, only major damage to case is the belt clip broke. I was impressed by the good condition the case was still in and will be looking for a new one when I get my new phone. Keep up the good work!
- Eric J
---
I'm one of "those guys" - I carry a small bag with me most places that contains various items I have either wanted in the past or that I think could come in handy some day. Your product development people seem to have a genius for coming up with things that fall into the "Could come in handy some day" category. At any given moment, I have ~2-4 Nite Ize products on my person, and I carry 9 different Nite Ize products when I travel.
Like all geeks, I accept a certain amount of good natured ribbing from my wife about the stuff I carry around. However, on a recent trip to Barbados, I wound up just about emptying my supply of "Useful things". It started on the flight to the islands where my wife needed a spoon for some yogurt she brought with her. Out came one of the sporks I carry - not one of yours, but it was just a warm up. Then my wife needed an extra hand to hold the case for her Bose headphones. I pulled out an S-Biner and she was able to clip the headphones to her roll aboard rather than burying them in her shoulder bag. On the flight I also produced hand lotion and sanitizer which she had forgotten.
Then we got to the apartment. By that evening, I had used almost every gear tie, knot bone, and s-biner I was carrying. We used them for everything from hanging the room key in a Hard To Lose place to tying back curtains to holding the door open to making a clothes line for drying our swim suits. My gear line (an impulse buy that was the subject of some ridicule) saved us from a tug of war over closet space, and my moonlit LED was attached to the headboard as a reading/night lite and a place to hang my glasses within easy reach.
My wife has since promised she will never make fun of my bag of Things That Might Be Useful Someday (tm) ever again.
Thanks for making great products that I know I will need someday.
- Andrew M
---
As someone who seems to have a harder time seeing the nighttime trails than others, I'm always on the lookout for the latest & greatest headlamp. During last summer's Texas Capt'n Karls 60K nighttime trail series, I used a combination of the Petzl Myo XP headlamp and the Fenix LD22 flashlight (which also makes for a great weapon). Even with this dual approach, I still had more trouble than I'd like seeing the trail and this slows my pace considerably. Even with my slower pace, I fell at least once during each of the 4 events after catching my foot on some unseen obstacle. Not fun on Hill Country rock and cactus!
So, I was definitely excited about trying the Nite Ize Inova STS which advertises a whopping 142 max lumens for the price point (~$35). Sounded good to me but I've been fooled by relying solely on lumen output before. I also felt vaguely guilty about adding yet another headlamp to my collection which currently includes the previously mentioned Petzl, two versions of the Petzl Tikka XP, and a PrincetonTec LED model. To be fair, though, the other models do get used on our family and Scout campouts.
Of course, my new headlamp arrived just in time for the full "blood" moon so it's taken a few runs to get enough darkness and cloud cover to really get a feel for how the Inova STS performs. It is definitely far brighter than any other headlamp I own. I actually put fresh batteries in all my headlamps and went out to my driveway in the dark of night to compare and contrast them. I tried to get some good pictures but haven't been successful so far. I'm going to recruit my husband to help me out since pictures would really help illustrate the difference this lamp makes. Not only is this lamp crazy bright, the distance and "cone" of light it provides really makes it stand out from the others. The headlamp provides a complete 360 degree light cone and projects that light quite far. It was like running with my own personal spotlight. When I first tried it out in my neighborhood, every street sign, stop sign, car/road reflector, and constr uction sign just lit up. I think it will highlight night trail markers quite nicely. Once I hit the trails with it, I noticed a lot more of the nighttime animals too. The light reflects quite well from their demon-red eyes. The first time I took it out on the Hill of Life Trail, I just smiled the whole way. It made me that happy. It was really fun to have a new gadget that actually met my expectations for a change.
For reference, I'm 5'3" tall, always wear a hat, and also wear glasses (bifocals, no less) when I run. Some of my headlamps sit so low in their housing that my hat bib obscures part of the light beam - think half moon pattern versus a full moon light pattern. Some of my lamps are difficult for me to adjust so that the light beam is in the region of trail I need to see. I didn't have that problem with the Inova STS. It was easy for me to adjust to my small head. It's lightweight, affordable, and runs on 3 AAA batteries. The batteries it came with have lasted 4 hours so far in brightest mode. I also like the battery locking mechanism. It hasn't come open accidentally on me yet (which happens routinely on my PrincetonTec lamp. And, I can change out the batteries with disassembling it from the housing or using a tool (which I have to do with some of my Petzl models). The swipe on/off feature is really cool and is just fun to use. My son has already asked to "borrow" it for his next Scout campout. I haven't used the Red LED light function yet and I haven't run in the rain with it yet. It does promise to be waterproof & water resistant. I'll be trying those functions out soon enough. So far, though, I'm really, really digging this headlamp!
- Cheryl T
---
I thought I might write to your company and let you know about my experience with your product. You may find it interesting.
I am a corporate jet captain and I am employed to do emergency medical retrievals for the critically ill or injured. I was on such a job when I was forced to ditch the jet I was flying due to unplanned poor weather in the ocean at night. By good fortune all 6 of us on board escaped from the sinking jet and we found ourselves in heavy seas with only 3 life jackets - the other jackets and raft went down with the aircraft. The 3 lights on the jackets were dim beyond belief and completely useless - they also stopped working after a short time.
The island we were closest to has no harbor and only 2 boats managed to get launched that night, however they commenced looking for us in the wrong place. After about 30 minutes in the water I remembered that I had a grey Inova X1 torch in my shirt pocket (which I used for aircraft inspections at night) and much to my delight I pulled it out, turned it on and it worked fine. The 6 of us started swimming together towards the lights we could see on the island, and I held the torch in one hand as I swam with the other, the whole time shining the torch towards the island. When we stopped swimming every now and again to rest, I shone the torch in the sky and it formed a brilliant beam over our heads, illuminating the rain and low cloud.
One major stoke of good fortune that night was that the civil emergency committee had planned to conduct their annual exercise two weeks after the accident. Their planned scenario for that year was for an aircraft ditching offshore and so many of the plans they had drawn up were immediately put into place that night. One such plan put into action was for the stationing of all the firefighters on all the main headlands around the island looking out to sea. This was to prove life saving. One of the firefighters saw my torch and immediately informed the search boats of our position, and one came upon us about 20 minutes later. The torch kept functioning until shortly before the boat found us, in total for just over an hour. We were 3 miles from shore when we were picked up (so I dispute your company's claim that the X1 can be seen for only 1.5 miles - in my experience it is much further) and we had been in the water for nearly 2 hours.
Anyway, the way I see it, your company's product saved my life and I am very grateful for it. Thank you. My trusty torch didn't survive the night fully intact (the lens cover came off during the swim and the salt water I assume eventually ruined it) and it now sits pride of place at home on my desk, as my token of good fortune from that night.
- Tom
---
I can tell you that your products were not only used a lot but were very important to us in several situations. As Chris mentioned, the reflective night vests, pin lights and varied size tie wraps were used ever day--a lot. Thanks you for taking an intrest in our team and for becoming involved it the whole RAAM experience. I was the crew chief for the team and again I can't tell you how much your products were a great help to us and all of our crew and riders. Thanks Again.
- Chuck - Team Endorphins.
---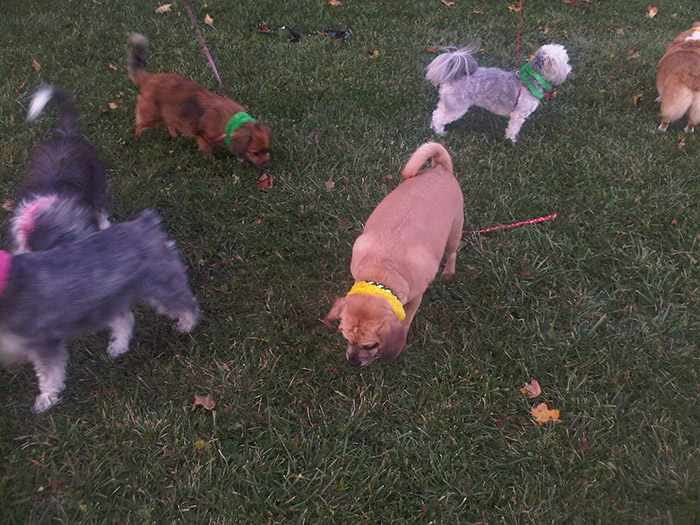 I want you to know that as a direct result of your kindness our dog Hugo Boss is alive.
A few weeks ago we had a huge snow storm in Toronto, and I slipped on the ice letting go of the leash. Hugo ran onto the road and I was unable to catch him.
There were plenty of cars on the road and Hugo paid no attention. The snow was falling heavily and visibility was very low. Fortunately Hugo was wearing his Nite Ize light and cars were able to stop in time to let me catch him.
We were fortunate to celebrate Hugo's 4th birthday on Sunday. Hugo gave every dog at the park got a bandana and a Nite Ize light of their very own.
When we told the others about how Hugo was saved by Nite Ize. We decided that it was time to organize a petition to make it mandatory for dogs to wear a Nite Ize light at night.
We are your biggest fans and forever grateful for your kindness that saved our Hugo's life.
Thank you for Nite Ize.
- James C
---
I have recently just returned from a 16day camp trek trip to hills with my girlfriend Ceri where we took the opportunity to have some chill time together after her recent long term illness, which has prevented us for having trips for over a year now. Before we went, we were going through our kit inventory on the lawn to check for any things we needed, & then a neighbour saw us & we started chatting about his recent SAR tour of Wales in which he is on leave from for couple months. We got talking about our tools that we were taking & asked me if I had good torch, I showed him my large metal one from supermarket & my bag of 20odd C batteries, at this he chuckled alittle, before disappearing for couple of minutes, when he returned, he handed me his torch & told me to take it for the trip as it would do a much better job than my bug, which I thought was very kind.
Initially I was a little hesistant as we knew sometimes he gets called to action at a moment's notice, but this time was not to be the case, so we agreed & we were not disappointed with his gear, which more than sufficed for the trip. As he had only used this item during tours & at occasional times with his family, he asked me to let him know how it stands up in its usage for us, so I thought I would also tell you also about it which may or may not help your feedback programme etc.
On looking at the item before packing, I was like WoW, his Inova X5 torch looked very stylish, great smokeygrey type colour & felt great, & we were both liking it more, practically falling in love with the excellent gear but knew deep down, that we needed a good piece of hardware like this, but this item was out of our price means due to the quality & standard of your products.
When we completed packing our rucksacks, we found that having the all our needed items neatly tucked away in separate compartments within the pack is always helpful, but knowing that we didn't have to make space for the torch & were very impressed by the great compact-ability of the torch, as I was able to attach it onto my belt. We both found that using this item was great & were very impressed with the sturdiness & usability aspect of it, The torch was very well manageable, even for Rebecca, who also felt it rather comfortable within her grip & the handle gave her good movement.
The small compactness of the torch, was truly magnificent, hardly noticed I was carrying it on my belt in its sheath, very light, but a beast to use, the casing was very strong & although he had put fresh batteries in it, we only need to change batteries twice during our trip, which was brilliant knowing a torch could last long periods. At times we had to alternate usage of it, so every now & then I would use the light from the fire while Ceri used the torch & vice-versa.
Overall throughout our trip we enjoyed using Jacks gear & cannot recommend this item enough to others, in fact I cannot shut up about it, as it so beautifully crafted & is of an exceptional quality standard.
Hopefully, one day we may be able to get this item from you for ourselves to use on future trips we will take together as in my eyes, whatever items I use from this day will have to measure up to your wonderful products, I just hope that one day is sooner rather than later.
I want to finish by saying Thank you for designing & making this product which our friend jack & countless others have enjoyed & grown to love & allowing me to send you our input from our trip using your stuff. If there are any forms of feedback or customer satisfaction etc., you would like me to complete, please get in touch.
- Savvas
---
I want to take this opportunity to thank you very much for repairing my Mag Light flash light with your LED replacement bulb. It works perfectly.
Your company's customer service is second to none. You have went the extra mile to satisfy my cry for help. In this day in age it is truly hard to find companies and their employees that care about the customer. Many times customer concerns are handled by overseas phone calls that end in wasted hours of communications and problems never getting solved.
Again I want to personally commend you and Nite Ize for your help and will definitely purchase products from you in the future. I am in the automotive field and will also recommend your products to colleagues and friends. Keep up the great work.
- John L
---
Last year, you generously sent an assortment of S-Biners to my friend's son, who is in the Marines. He used them to attached gear to his pack. He also gave some to other members of his platoon. They all loved them. They subsequently have purchase many more for their own use.
When I spoke to him last week I told him about the Gear Ties. I think the troops can find a lot of use for these also.
I thought you would like to know.
- Richard S
---
I am writing to say "Thanks", and to share a story about your Microlight product as it truly came in handy during a very stressful situation. I am a career firefighter for the city of San Antonio, Texas, and just a few days ago I responded to my first structure fire since returning to the firefighting division. I spent the last 10+ years as a paramedic in the EMS division and so the fire call was almost as exciting as my very first one. The fire call was for a residential fire, a very large home in our area with a significant amount of fire coming from the side and roof, and we were first on scene in our ladder truck. As the Engineer (driver) I was sent off to cut the utilities to the home as there was a substantial amount of fire, and electrical sparks shooting out of a fixture on the exterior where it appeared the fire had started. After I grabbed my rechargeable hand light and tools I made my way to the backyard, forcing entry through a gate and facing moderate smoke along the way. Just as I approached the utility box my hand light failed (found to be a defective battery later). As I struggled to cut off the utilities (gas/electric) in the dark by feel I remembered I had just attached my Microlight to my ID tag earlier in the shift "just in case". At that moment I realized my little light would take on a huge responsibility and provide me the light I needed to help protect my fellow firefighters as they battled the blaze. I popped it off my ID, turned it on and bit it in my teeth as I completed my first of many tasks that night. Needless to say I now carry my Microlight in my gear and never make a call without it!
- Brian W
---
I purchased a T4 INOVA flashlight some years ago. For the last five years I've been posted to remote communities of the Canadian Arctic with the Royal Canadian Mounted Police. In the fall of 2010 I lost this flashlight shoveling my porch in Kugaaruk. (I immediately purchased an identical one as a replacement!) In the late spring when the snow began to melt, my colleague found this flashlight. After months of bitter Arctic winter, the flashlight worked like new. I didn't even have to charge it. There wasn't a speck of rust. My colleagues could not believe the flashlight was several years old and had spent 6 months of it's life under a blanket of snow and ice.
I was blown away by the quality of this product and decided to write this testimonial. I highly recommend the INOVA T4 flashlight to my colleagues in law enforcement and to any anyone requiring a solid, reliable flashlight.
- Dmitri M
---